×
Chronochemotherapy & Cardiotoxicity
December 4, 2023 | RR Baliga, MD, MBA
Podkast: Chronochemotherapy & Cardiotoxicity
Youtube https://youtu.be/arbyTiJCGEU
Reference
Sancar A, Van Gelder RN. Clocks, cancer, and chronochemotherapy. Science. 2021 Jan 1;371(6524):eabb0738. doi: 10.1126/science.abb0738. PMID: 33384351.
Acosta-Rodríguez, V.A., Rijo-Ferreira, F., Green, C.B. et al. Importance of circadian timing for aging and longevity. Nat Commun 12, 2862 (2021). https://doi.org/10.1038/s41467-021-22922-6
Allada R, Bass J. Circadian mechanisms in medicine. N Engl J Med 2021;384:550-561.
Koronowski KB, Sassone-Corsi P. Communicating clocks shape circadian homeostasis. Science. 2021 Feb 12;371(6530):eabd0951. doi: 10.1126/science.abd0951. PMID: 33574181; PMCID: PMC8123919.
Rosbash M. Circadian Rhythms and the Transcriptional Feedback Loop (Nobel Lecture)*. Angew Chem Int Ed Engl. 2021 Apr 12;60(16):8650-8666. doi: 10.1002/anie.202015199. Epub 2021 Feb 26. PMID: 33634573.
Ruan W, Yuan X, Eltzschig HK. Circadian rhythm as a therapeutic target. Nat Rev Drug Discov 2021;20:287-307.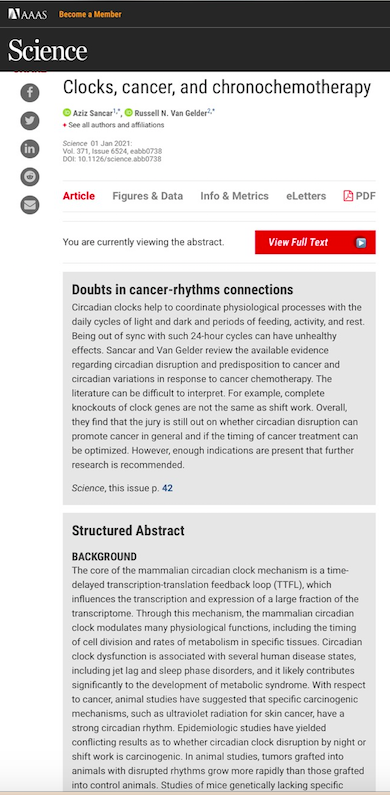 Get Free MCQ Question Every Week