×
Helping you become

a Great Doctor
Cloud eBook Reader (Internet Access)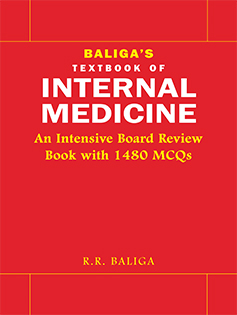 Cloud eBook Reader (Internet Access)
contributions by 240+ world class physicians from Harvard, Stanford, Yale, UCSF, Columbia, Johns Hopkins, UPenn, UCSF, Cornell, Vanderbilt, University of Michigan, University of Chicago, UT Southwestern and many more
Free MCQ Question of the Week
An unconscious 18-year-old male is brought to the emergency department via ambulance.
The report given by the paramedics was that his mother found him outdoors and unresponsive.
An examination of his fundus reveals .(Photograph courtesy of Yasha Modi M.D., Bascom Palmer Eye Institute.)
Which test should be performed immediately?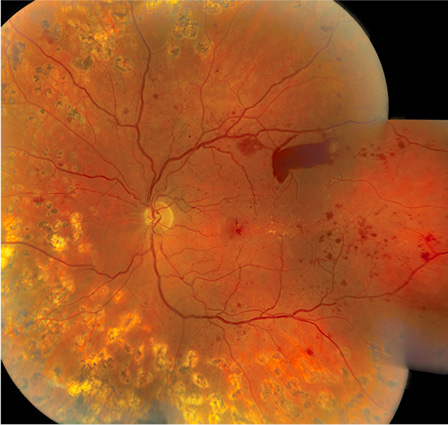 Carotid Ultrasound
HIV antibody Testing
CT head
Blood Glucose
Show Answer
Answer: Blood Glucose
Explanation:
DKA is an acute, major, life-threatening complication of diabetes, which leads to profound dehydration, acidosis, and electrolyte disturbances.
Prompt diagnosis and treatment is lifesaving. The clinician can perform a fingerstick glucose test while waiting for the serum chemistry panel.
It is typically characterized by hyperglycemia over 300 mg/dL. Approximately 8,000 eyes become blind yearly because of diabetes.
from: Galor A, Goldhardt R. Ophthalmology for the Internist in Baliga's Textbook of Internal Medicine: An Intensive Board Review Book with 1480 Multiple Choice Questions
https://doctors.umiamihealth.org/provider/Anat+Galor/525537 https://doctors.umiamihealth.org/provider/Raquel+Goldhardt/525680
Get Free MCQ & ECG for the Internist